| | |
| --- | --- |
| Explore South Africa's many tourist attractions | |
Waterbuck

Afrikaans name: Waterbok

v v v

Advertise your BnB, guest house, hotel, private game park or whatever on this site for only R25.00 per month!

Click for more info on our Advertising Opportunities





Got a comment about the content on this page?

| | |
| --- | --- |
| Kobus ellipsiprymnus | Interesting facts about Waterbuck |

The Waterbuck's most distinctive feature is the white ring on the rump. Both sexes show this feature. Males are bigger than females and have horns. Male Waterbuck weigh between 200 and 300 kg and are up to 1.4 metres high at the shoulder.

Waterbuck, as their name suggests, are normally found near water but they may also be seen far from water. I have seen them on the higher slopes of the hills in iMfolozi Game Reserve seemingly miles from the closest water.

The meat of a Waterbuck is apparently quite smelly yet still safe to eat.

Their main food is grass. Waterbuck are normally seen in small groups to small herds.

Above - A male Waterbuck with magnificent horns

Below - A female Waterbuck Above - A female Waterbuck is followed by her baby in Kruger National Park

Below - A male Waterbuck

You can support the Bluegnu project by buying one of our photo prints that are for sale.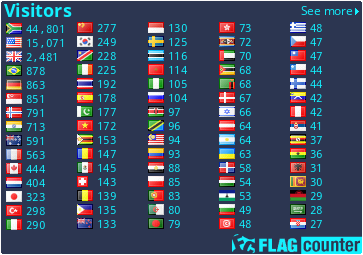 Copyright Steven Herbert T/A BlueGnu Projects, 2013 - 2018. All rights reserved.