| | |
| --- | --- |
| Explore South Africa's many tourist attractions | |
Hluhluwe Game Reserve

Afrikaans name: Hluhluwe Wildtuin

v v v

Advertise your BnB, guest house, hotel, private game park or whatever on this site for only R25.00 per month!

Click for more info on our Advertising Opportunities





Got a comment about the content on this page?





KwaZulu-Natal

Hluhluwe Game Reserve is 280 km north of Durban. It is linked to iMfolozi Game Reserve and together they are called the Hluhluwe-iMfolozi Park. It does, however, have a different feel to it and I would recommend that you spend some time in both of these reserves.

Hluhluwe Game Reserve is home to a wide variety of mammals including the Big 5. Like iMfolozi it is well-stocked with Rhinos. Numerous bird species may be seen in the reserve.

The reserve is quite hilly and scenic. The view from the restaurant at Hilltop Camp is fantastic and it is a great place to spend some time. Keep a look out for raptors while you are on the patio area. They soar along the tops of the hills and come quite close. There is a board up with illustrations of the birds of prey that you might see.

Hilltop Camp is the main camp but there is also Muntulu and Munyawaneni Rustic Bush Lodges as well as Mtwazi Lodge.

Visitors may drive around themselves or join one of the game drives that start from Hilltop Camp.

Hluhlwe Game Reserve is situated in a low risk area for malaria. It is, however, best to check on the latest status before deciding what precautions you need to take.

Bushbuck and Elephants - an unusual combination. This unlikely pairing was seen on one of the quieter dirt roads in Hluhluwe Game Reserve. No, it is not a collision between a little green car and a rather large White Rhino! This early morning photo shows the Rhino determined to finish his lie in on the tar road, even if it meant causing a traffic jam.

---

List of Mammals of Hluhluwe Game Reserve

Some of the mammals that may be seen in the Hluhluwe Game Reserve

---

List of Birds of Hluhluwe Game Reserve

Some of the birds that may be seen in the Hluhluwe Game Reserve

Southern Yellow-billed Hornbill

---

BlueGnu

Promote your Page too

You can support the Bluegnu project by buying one of our photo prints that are for sale.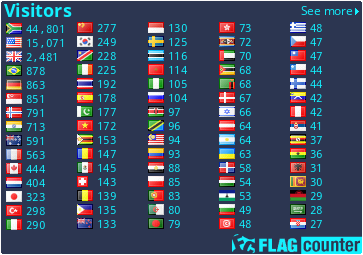 Copyright Steven Herbert T/A BlueGnu Projects, 2013 - 2018. All rights reserved.